2019: A Year in Review for Coinigy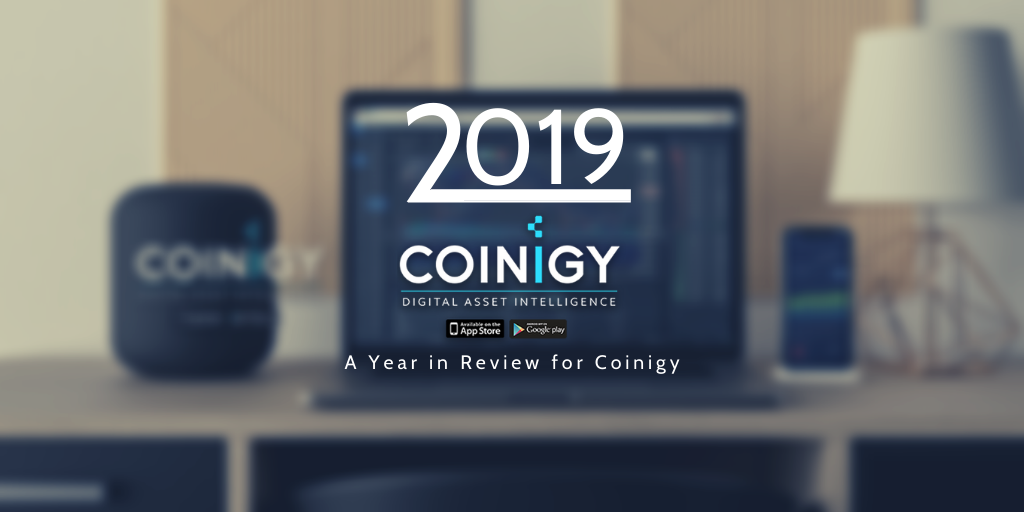 Happy holidays from the Coinigy team! As 2019 draws to a close, we'd like to take a step back to reflect on another busy year in business. Not only did we celebrate our 5th anniversary, but we were humbled to be featured as Milwaukee Business Journal's Most Promising Startup of 2019.
We've continued to adapt to the ever-changing crypto industry and are continuously working to provide our loyal users with top-tier service and a world-class multi-exchange cryptocurrency trading platform. The timeline below provides a quick snapshot of the year: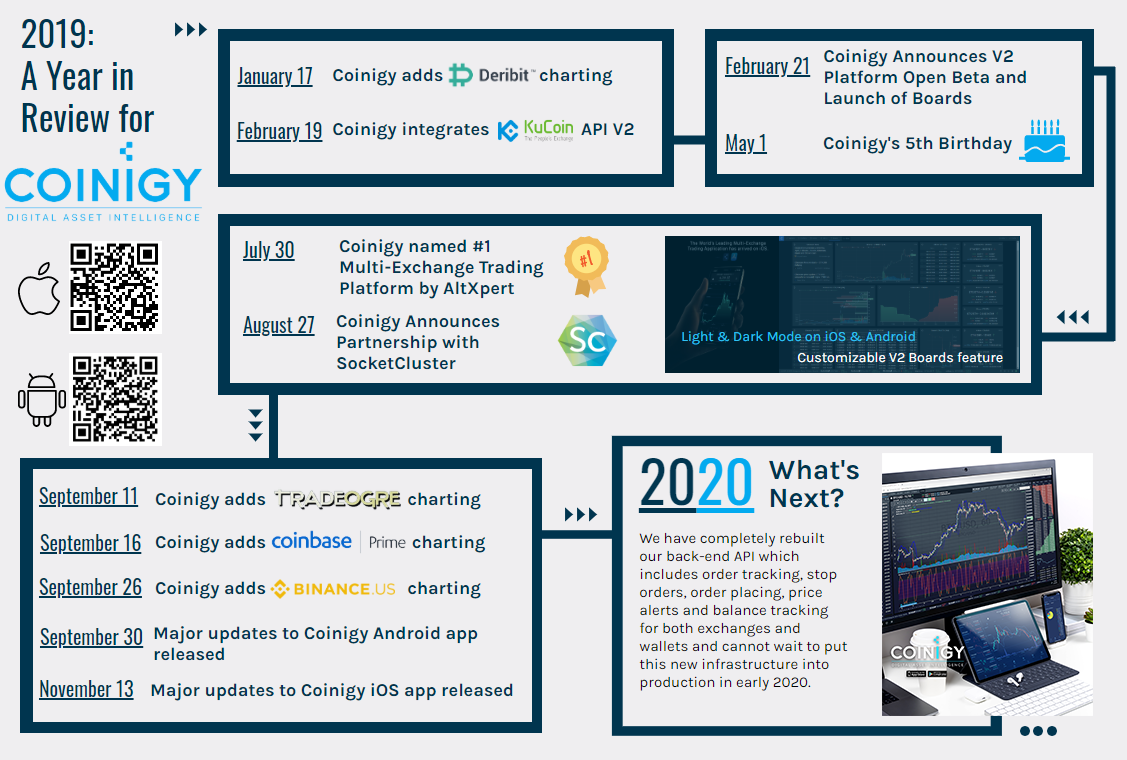 None of this could have been possible without the amazing 600,000+ users who have signed up for Coinigy over the years! We truly appreciate all of our loyal Coinigy users who have stuck with us on this journey. We want to hear what exchanges you guys would like to see added next year » vote here!
All of these new features and updates did not come without some bumps in the road - starting with Apple removing Coinigy iOS from the app store without warning. Fortunately, we were able to get the app relisted albeit with trading disabled. Since then, we expanded our team and brought on a dedicated mobile developer to help ensure we are constantly improving all faces of our platform. We have been denied the ability to run advertisements by Twitter, Facebook and Instagram solely because of our association with cryptoassets- The struggle continues.

We're not hanging our heads, however. We've overcome much worse adversity over the years and are confident these platforms will eventually wake up to the realization that blanket bans on an entire category can stifle legitimate crypto businesses. We continue abide by the motto "Nothing worth fighting for ever comes easy … If it's too easy to grasp, then one should never reach for it."
This is far from everything that we did in 2019 and we have a whole lot more in the road map for 2020 that we are eager to release. We have completely rebuilt our back-end API which includes order tracking, stop orders, order placing, price alerts and balance tracking for both exchanges and wallets and cannot wait to put this new infrastructure into production in early 2020. Some of the new features and updates users can expect in 2020 are:
Market restriction tracking for select exchanges that provide it to us (Min/Max quantity, price, order value, precision for price and quantity)
New system for trailing stops and conditional orders
Trading integration on a handful of new exchanges
More exchanges available for charting and new charting features
Secure, encrypted chat between Coinigy users
Providing options for tax reporting and tax loss harvesting
New on-chain analytics, social sentiment, developer insights and crypto news through third-party partnerships
Officially launching Coinigy V2 Platform out of Beta
Of course, we have far more in development as well, and will continue to push out new content and updates on a weekly basis. To stay updated on everything Coinigy, be sure to subscribe to our Insights blog, follow us on Twitter, and check us out on Medium.