FTX.US Trading & Balance Tracking Now Available on Coinigy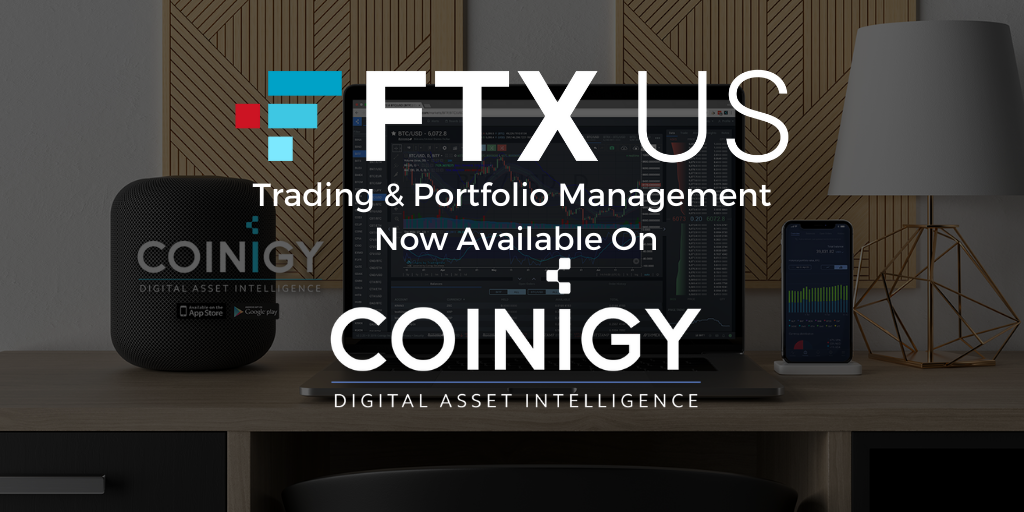 Coinigy is happy to announce the addition of the FTX US crypto exchange to its trading platform. Now all Coinigy subscribers can now access charts, check balances, and trade on FTX US. To add an API key to Coinigy, users will want to do the following:
Log into your FTX US account and navigate to the upper right corner. Click the 'Settings' gear icon.
Next, Click 'API' then click the 'Create API Key' button.
With an FTX US API key and secret on hand, visit your Keys tab at the top of your Coinigy V2 account.
Click the '+ Add API Key' button and select 'FTXU' in the list of exchanges.
Enter an account nickname for the key — this is just how the key will appear in Coinigy and can be whatever you would like.
Paste the API key and Secret Key from FTX.US into their respective boxes.
Click 'NEXT' to add the account to Coinigy. From there, you are all set to track your exchange balances!
"We're excited to add FTX US to our list of available crypto exchanges," said William Kehl, Senior Vice President.  "Coinigy was developed with the goal of giving traders a powerful trading platform that can access multiple cryptocurrency markets.   The addition of FTX US is a natural extension of achieving that goal."
More exchanges to be added down the road - let us know if there are any you want to see on Coinigy!