Coinigy iOS Mobile App Update - Version 0.5.25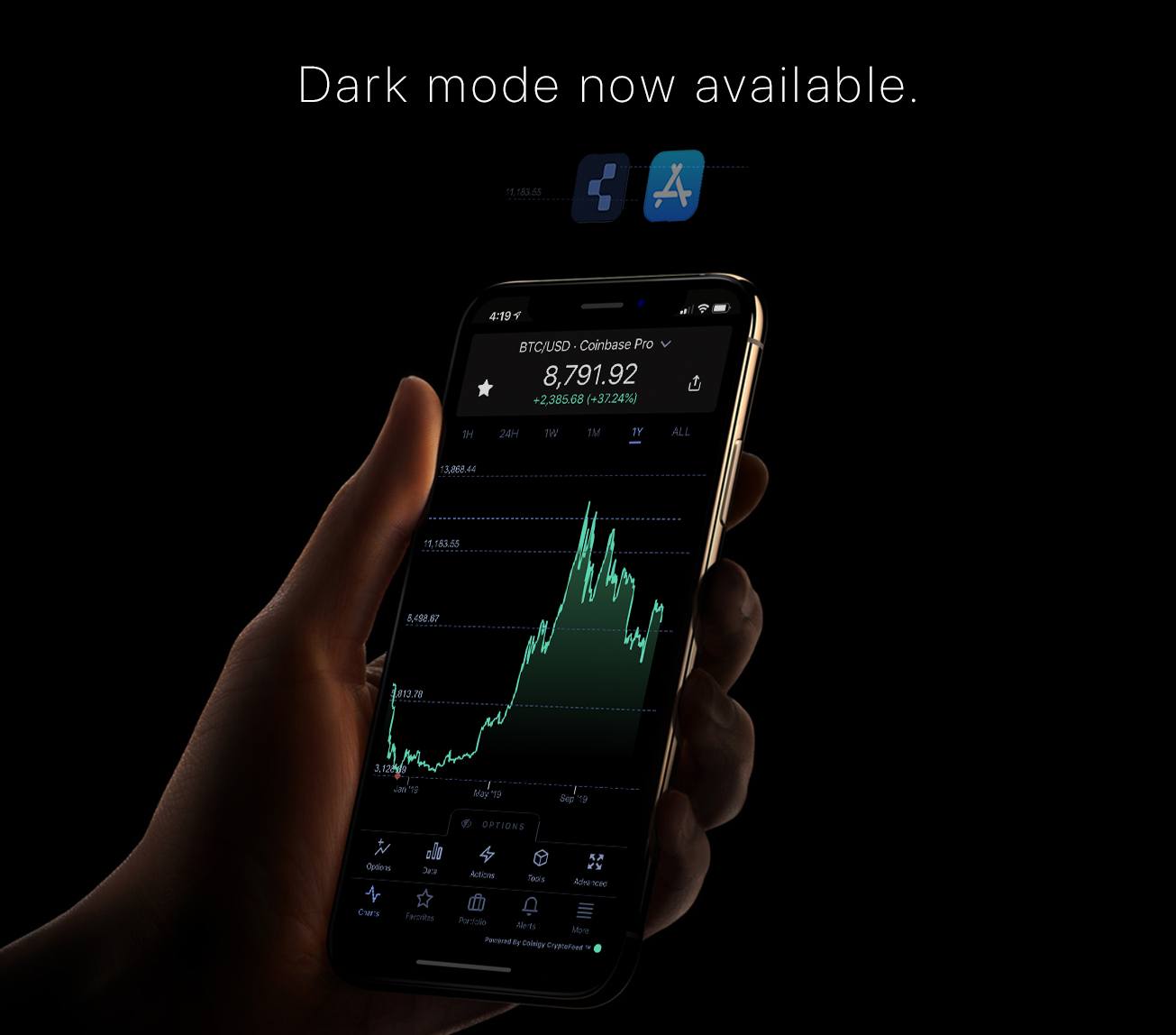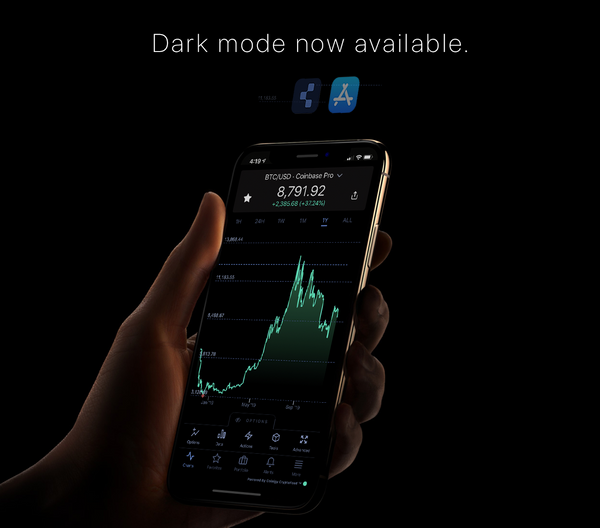 The Coinigy team has released a new update for the Coinigy mobile app on Apple devices. This release includes:
Optimized all loading time and loading indicators
Fixed issues with support emails and support links
QR code support api accounts - quick add (Binance, Bitfinex, Kraken)
Fixed image save share feature on iOS
Performance Improvements. Increased monitoring - optimized refreshes on market data
Added ask/bid indicator panel below depth chart
Quick link to alerts added from ask/bid indicator on lower depth chart
Optimized Portfolio loading times
Ask & Bid walls available on depth chart
Chart options can enable and disable depth chart walls
Chart options screen layout made more user friendly
Favorites filter on exchange/market selector
Theme Selector (Classic, Light & Dark Modes)
Advanced chart view share feature updated
Exchange account balance refreshes are now automatic (upon account selection)
Exchange calculator updated
About App > Features enhancement - links to Coinigy Insights Mobile
iPhone 11 UI fixes
These updates would not be possible without feedback from all of our users. Please let us know any questions, concerns, or general comments you have about the mobile apps!
New users can download the Coinigy iOS mobile app here.