We're happy to announce the release of Coinigy Mobile 0.5.25 for the Android platform. Users can now take advantage of a slew of new features, performance improvements, and long-awaited Dark and Light modes.
Click here to get Coinigy Mobile on Google Play
Coinigy is the world's most comprehensive multi-exchange cryptocurrency charting, trading, and portfolio management platform, powered by Coinigy CryptoFeed™. Trusted By Hundreds of Thousands Since 2014.
A complete list of release notes is available below.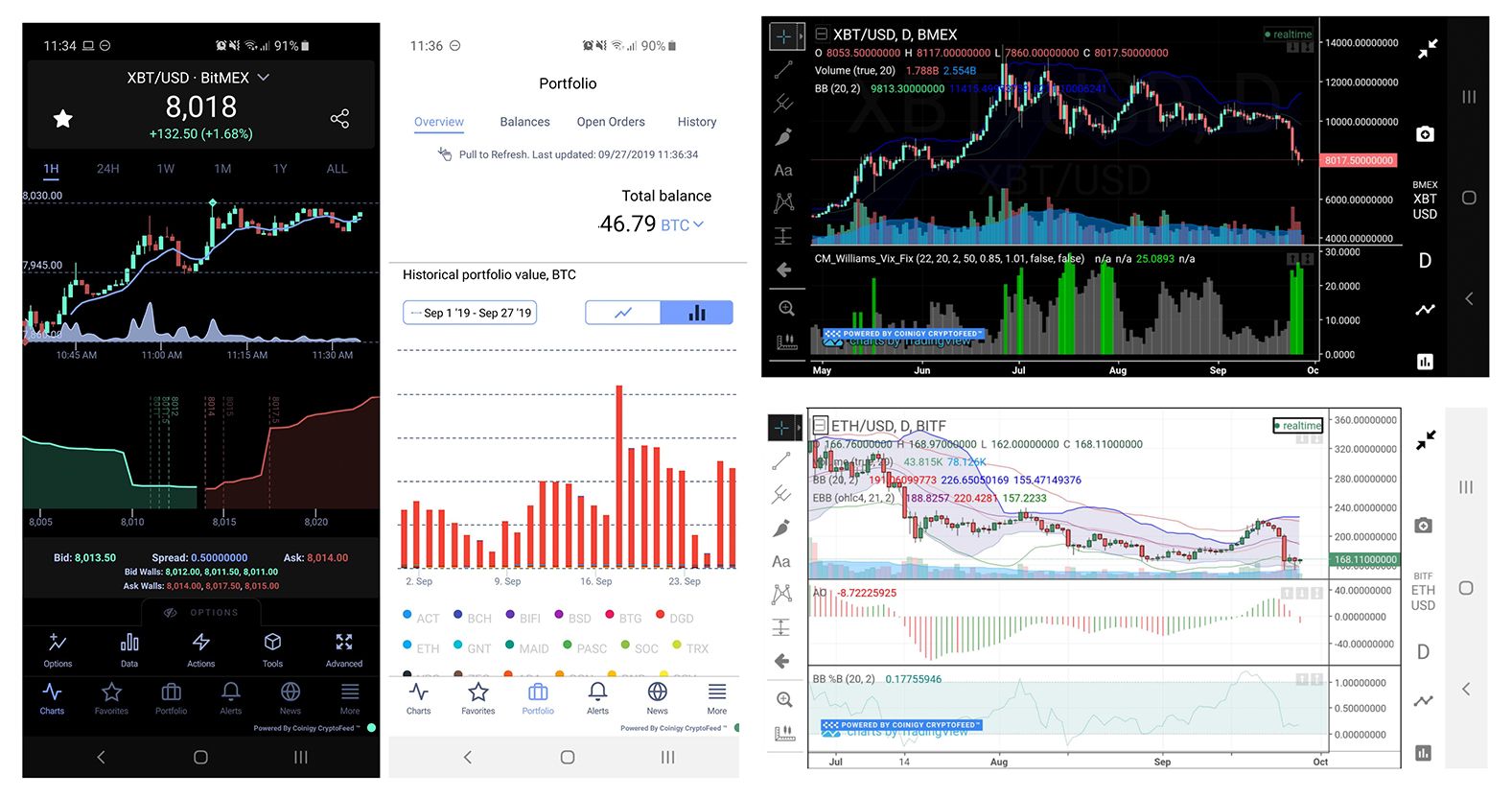 0.5.25 b104 - Release Notes

Optimized all loading times and loading indicators
Fixed issues with support emails and support links
QR code support api accounts - quick add (Binance, Bitfinex, Kraken)
Performance Improvements. Increased monitoring - optimized refreshes on market data
Added ask/bid indicator panel below depth chart
Quick link to trades added from ask/bid indicator on lower depth chart
Optimized Portfolio loading times
Ask & Bid walls available on depth chart
Chart options can enable and disable depth chart walls
Chart options screen layout made more user friendly
Favorites filter on exchange/market selector
Trade form enhancements
Theme Selector (Classic, Light & Dark Modes)
Advanced chart view share feature updated
Exchange account balance refreshes are now automatic (upon account selection)
Exchange calculator updated
About App > Features enhancement - links to Coinigy Insights Mobile
Android X upgrade