Coinigy Mobile App Update - Version 0.5.29
Download the app today to take advantage of these new features!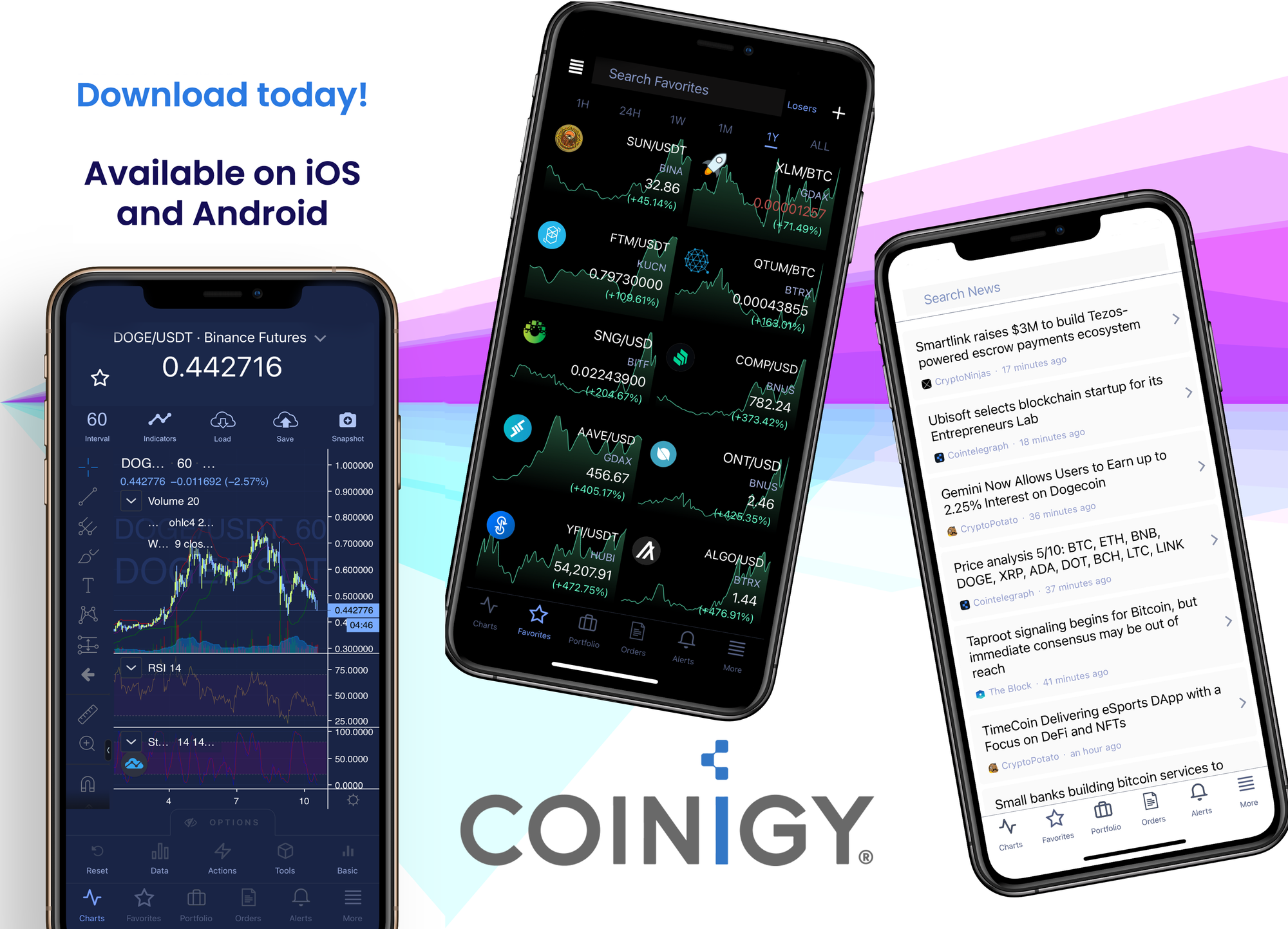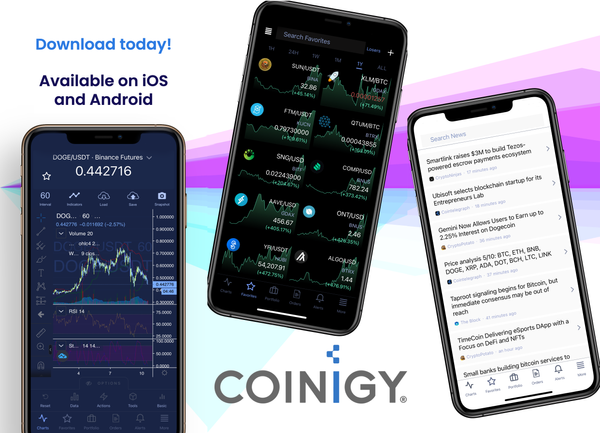 Core Framework Upgrades
Security Upgrades
Multiple Styling Improvements
Improved Portfolio Performance + Look & Feel
Improved/Fixed Add API Account UI and Bugs
Added the ability to persist more customizations between sessions
Chart Type
Favorites Bug Fixes
Menu Customization
Biometric Security Redesign
Advanced View V2 & Bug Fixes
Notes Redesign
Portfolio Bug Fixes
Manual Refresh added to API Accounts
Alert Bug Fixes
News Bug Fixes
App Tracking Transparency
Languages updated
These updates would not be possible without feedback from all of our users. Please let us know any questions, concerns, or general comments you have about the mobile apps!
New users can download the Coinigy iOS app or the Google Play app here.
Start your free trial today: https://coinigy.com/auth/signup
V2 Beta: https://beta.coinigy.com