Coinigy Partners with CoinLedger and TokenTax this Crypto Tax Season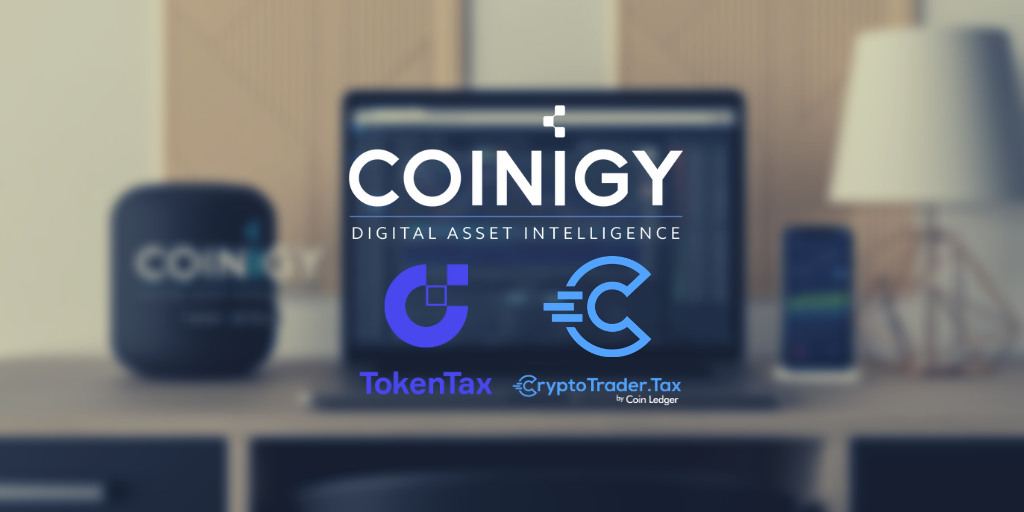 We're happy to announce our partnership with CoinLedger and TokenTax to provide essential tax reporting services at a discount for Coinigy users this tax season. These crypto tax services streamline all of your reporting to save you countless hours manually working through all of your data.
Coinigy users receive 10% off all plans on CoinLedger or 10% off all plans on TokenTax where they can build out their necessary tax reports and export them directly into TurboTax to complete their tax return. All users can quickly import their trades via API or upload a trade history file then download their completed IRS forms ready to go.
About CoinLedger
CoinLedger is like TurboTax for cryptocurrency. It is the leading tax reporting software for crypto investors and enthusiasts. Users of the platform are able to import their historical cryptocurrency transactions and generate necessary tax reports with the click of a button. With their 2018 partnership with tax giant TurboTax, CoinLedger is truly bringing cryptocurrency tax reporting to the mainstream.

Receive 10% off CoinLedger by following this link
About TokenTax
TokenTax is the only crypto tax service that integrates with every exchange, including those with margin trades. TokenTax also handles mining and ICO income, over-the-counter trades, and businesses that pay employees in crypto. They allow users to analyze their crypto tax liability using multiple accounting methods, including LIFO, FIFO, average cost, and specific identification. TokenTax's patent pending minimization algorithm identifies the accounting method that will result in the lowest possible tax liability. Users can intelligently harvest their crypto losses with TokenTax's tax loss harvesting dashboard. TokenTax allows for one-click integration with leading tax platforms, with the ability to export tax forms into TurboTax, Intuit, ProSeries, CCH, Drake, and more. Additionally, TokenTax offers "white glove" service that can help with special tax situations including international tax preparation.
Receive 10% off TokenTax by following this link
About Coinigy
Coinigy is a cloud-based cryptocurrency trading platform that offers access to more than 40 exchanges. Coinigy's connectivity across the cryptocurrency universe enables the firm to provide real-time access to pricing data, full-featured spot trading, and portfolio management/aggregation tools. For the full list of Coinigy's supported exchanges, visit www.coinigy.com/bitcoin-exchanges. For more information, visit our website coinigy.com and follow us on Facebook, LinkedIn, and Twitter (@coinigy).