Coinigy Partners with IntoTheBlock to Provide New Level of Data Intelligence to Users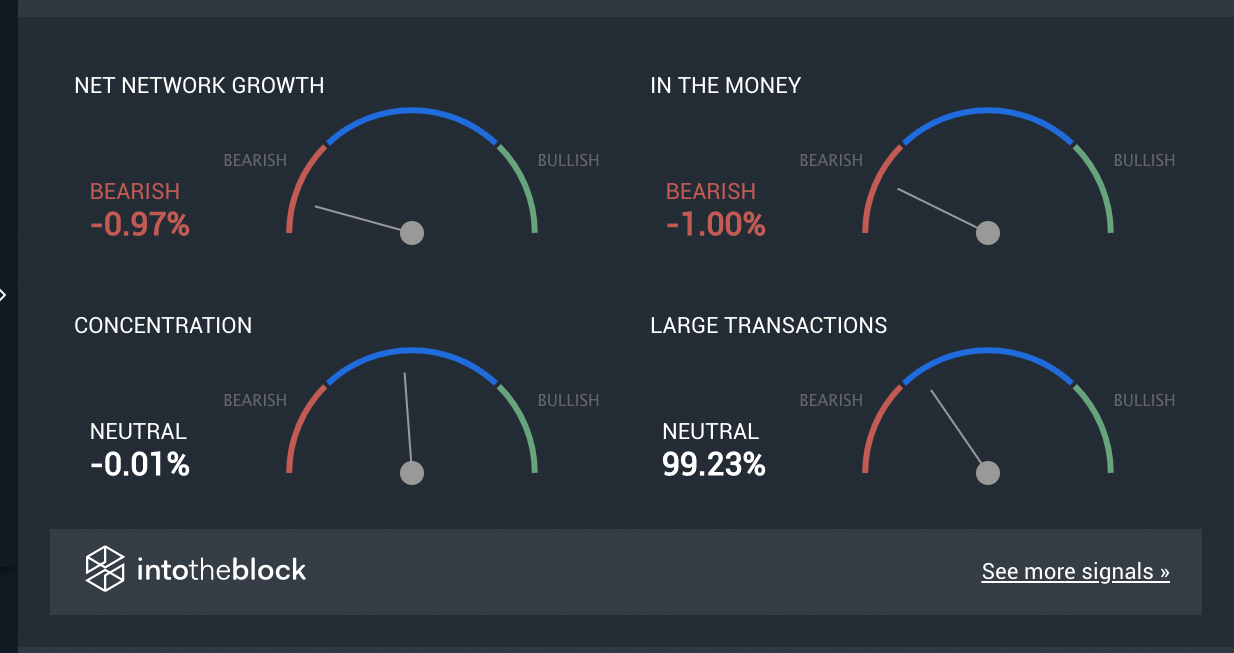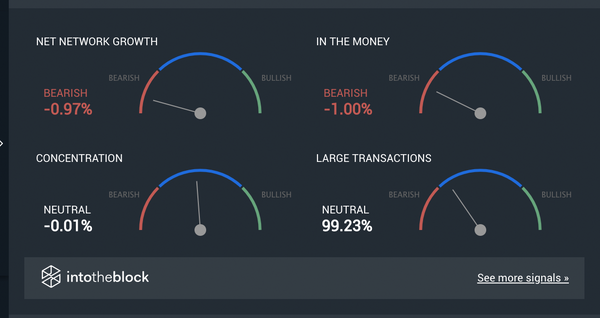 Coinigy, a cloud-based cryptocurrency trading platform, and IntoTheBlock, a blockchain intelligence company which uses machine learning and advanced statistics to extract indicators for crypto assets, today announced a partnership to bring more in-depth analytics for Coinigy's tens of thousands of daily users. This new feature can be found on Coinigy V2 under the Insights tab.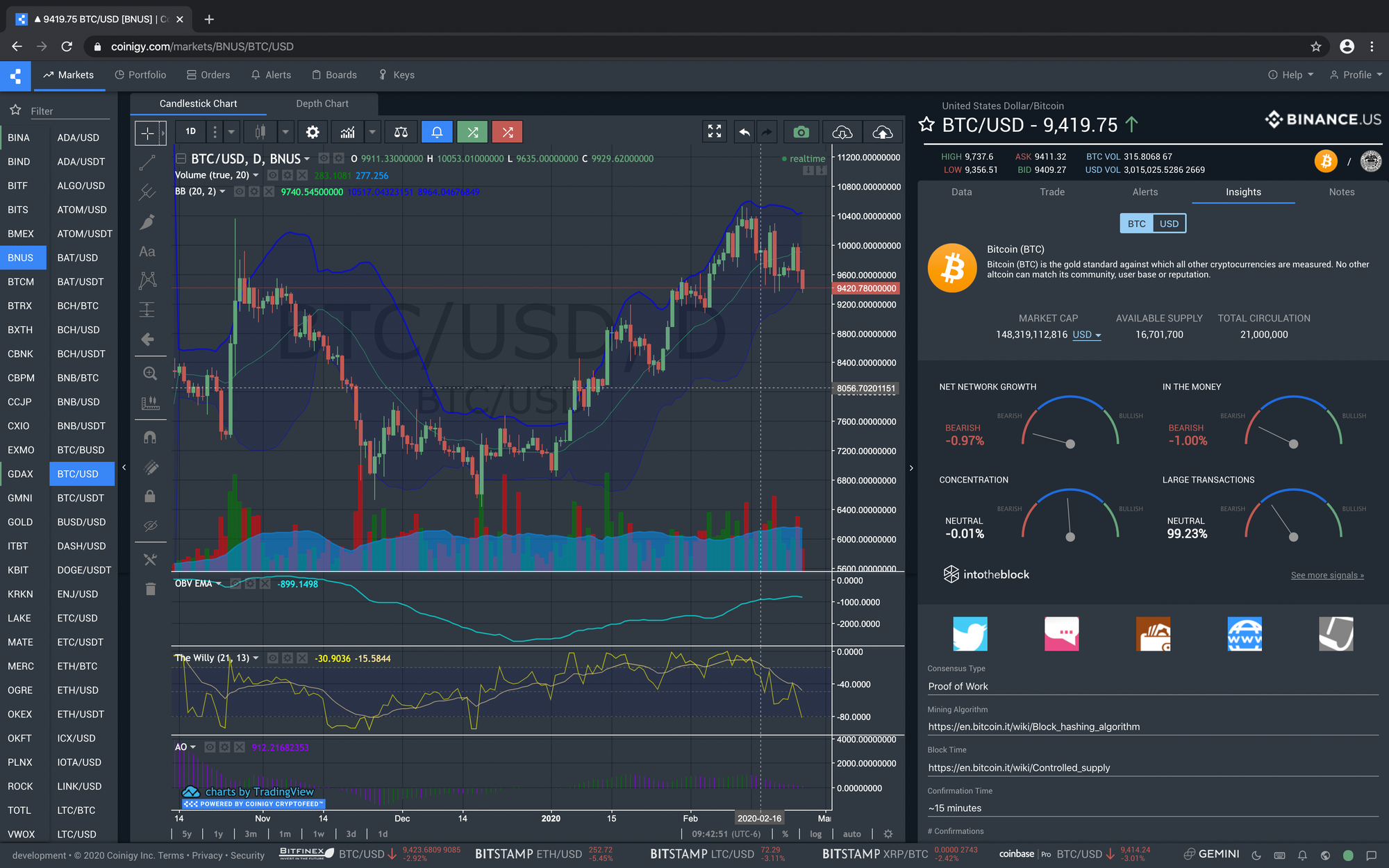 Coinigy users will now have access to four new indicators: Net Network Growth, In the Money, Concentration and Large Transactions.

Net Network Growth
IntoTheBlock gives a pulse of the true growth of the network underlying an asset (new addresses - addresses that go to zero)
In the Money
For any address with a positive balance of tokens, ITB identifies the average price (cost) at which those tokens were purchased and compares it with current price.
Concentration
Ownership indicator provides a view of a crypto asset's "capital stack" according to concentration. Large Holders are divided between Whales, addresses with more than 1% of the circulating supply, and Investors, addresses that hold 0.1% to 1.0% of the circulating supply. All other addresses are considered Retail.
Large Transactions
IntoTheBlock defines Large Transactions as transactions with a value of $100,000 or greater.
About Coinigy
Coinigy is a cloud-based cryptocurrency trading platform that offers access to more than 40 exchanges. Coinigy's connectivity across the cryptocurrency universe enables the firm to provide real-time access to pricing data, full-featured spot trading, and portfolio management/aggregation tools. For the full list of Coinigy's supported exchanges, visit www.coinigy.com/bitcoin-exchanges. For more information, visit our website coinigy.com and follow us on Facebook, LinkedIn, and Twitter (@coinigy).

About IntoTheBlock
IntoTheBlock is a Data Intelligence Platform for the Crypto Assets Market. ITB has built the first release of a very ambitious project to tackle the big problem of Ai/ML analytics for Crypto Assets. They currently have indexed a number of blockchains since their genesis address, timestamped them and layered price on every transaction. They have come up with a unique approach of delivering signals and insights for this new asset class. For more information, you can visit their website or follow them on Linkedin or Twitter (@intotheblock).

If you have any questions or concerns about what this means as a user, feel free to let us know!