Crazy Way to Spend Money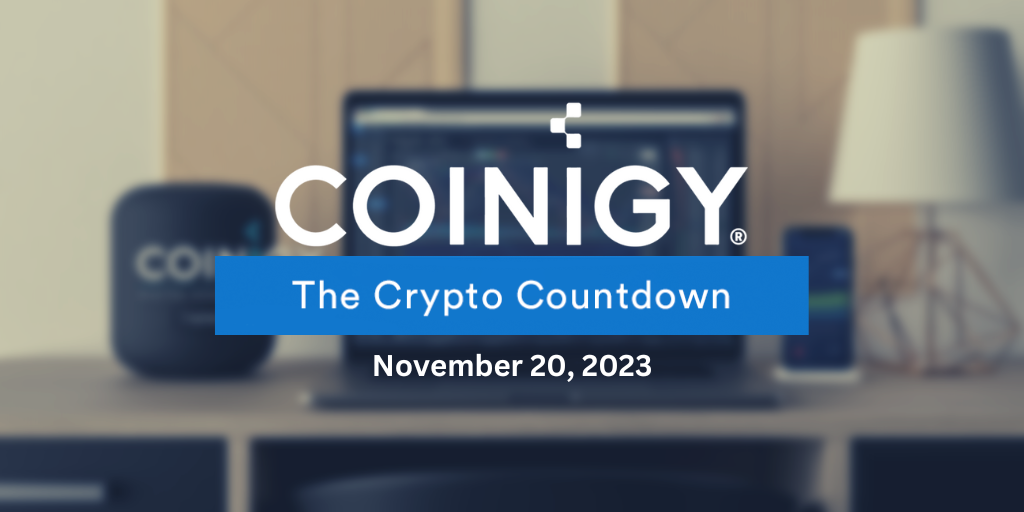 Hello, and welcome to another Coinigy news roundup.
Tell us if this sounds familiar:
A kid somehow transforms into an adult
Is confused by what to do with their knew found agency
All of a sudden has access to way more money than they're used to
Chaos/hilarity ensues?
If you answered "Gary Ross' original outline for the 1988 film, 'Big,' starring Tom Hanks"...
Then you would be wrong.
It is in fact, a very real plot line that's playing out in the crypto world...
Specifically, in the Dogecoin community, where holders are paying the Pittsburgh-based firm, Astrobotic, to put a physical Dogecoin - wait for it...
On the moon.
we have childlike adults (✅)
we have new found agency and wealth (✅),
we have chaos/hilarity (✅).
Here's the craziest part of it all:
This isn't some far out plan. This is happening just shy of a month from now!
Set your alarms:
The Vulcan Centaur Rocket launches on 12/23/2023.
Here are the more serious news that made headlines
Layer 2 networks hit $138 TVL
OKX launches Ethereum layer-2
Fidelity files for spot Ethereum ETF
Tether to inject $500M into Bitcoin mining
Layer 2 networks hit $138 TVL
Ethereum layer-2 networks reached a new milestone on Nov. 10, reaching $13 billion of total value locked (TVL) within their contracts, according to data from blockchain analytics platform L2Beat. According to industry experts, this trend of greater interest in layer 2s is likely to continue, although some challenges remain, especially in the realms of user experience and security.
OKX launches Ethereum layer-2
OKX, a cryptocurrency exchange, has launched a testnet for an Ethereum layer-2 network called "X1". The network is being developed using the Polygon chain development kit (CDK).
Fidelity files for spot Ethereum ETF
Fidelity Files 19b-4 for Spot Ethereum ETF, Aiming to Boost Investor Protection in Crypto Space. The asset manager Fidelity has filed a 19b-4 with the Securities and Exchange Commission (SEC) to list a spot ethereum exchange-traded fund (ETF) on the Cboe BZX Exchange.
Tether to inject $500M into Bitcoin mining
Tether plans major expansion into BTC mining with $500M investment: Report. Tether has ambitions to reach 1% of BTC mining computing power under new CEO Paolo Ardoino. New facilities in South America will be part of the push.
Other Highlights Worth Mentioning