Day 9 of Coinigy's 12 Days of Christmas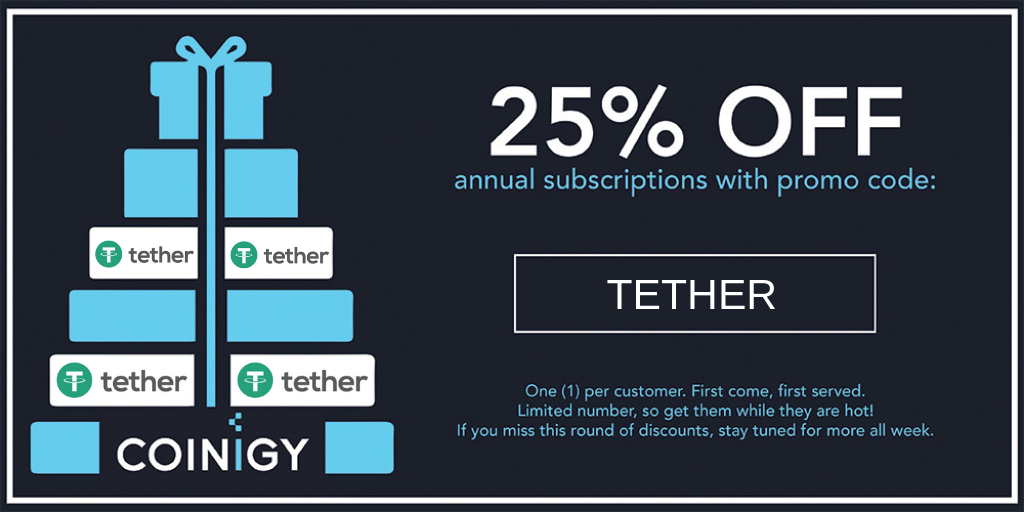 Considering 'Tether' or not to buy an annual Coinigy subscription? Maybe our #12DaysOfCoinigyChristmas will convince you!
Use promo code TETHER at check out for 25% off an annual subscription.
One (1) per customer. First come, first served. Limited number, so get them while they are hot! If you miss this round of discounts, stay tuned for more all week at 9am CST!