DubaiCoin (DBIC) Wallet Tracking and Monitoring Now Available!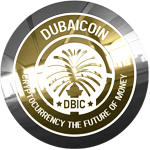 As of today, Coinigy users can now track and monitor their DubaiCoin (DBIC) wallet addresses. To set up this feature:
Click the 'Accounts' page at the top of Coinigy
Find the 'Add Wallet Address' box on the left side of this page
Scroll through the dropdown cryptocurrency menu and choose DubaiCoin
Plug in a wallet nickname and the address you wish to track and you're finished!
Coinigy is committed to serving the needs of cryptocurerncy traders. If there is any other coin or service you would like for us to implement, feel free to let us know!