Introducing Compact Notifications Mode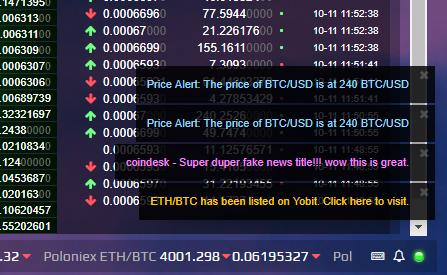 Today, our team is happy to announce 'Compact' notifications mode. In this mode, alerts of any kind popping up in Coinigy will appear in a more nondescript and out-of-view manner compared to our traditional notifications. If at any point you feel your screen has gotten cluttered with notifications and you would rather them not be as prominent or noticeable, then compact mode might be for you.
To enable compact notifications:
Sign into your Coinigy account and visit your preferences page. This can be found in the 'Settings' dropdown menu at the top of the site.
At the bottom of the 'Notification Preferences' box, find 'Notifications Style'.
In this dropdown menu, select 'Compact'.
Finally, click 'Save Preferences' at the bottom of the page. You now have compact notifications!
Note that you will need to refresh any open tabs before you see the new notification style in that window.
Make sure to let our team know if you have any questions or trouble with this, as well as what you think!