Major Coinigy V2 Beta Updates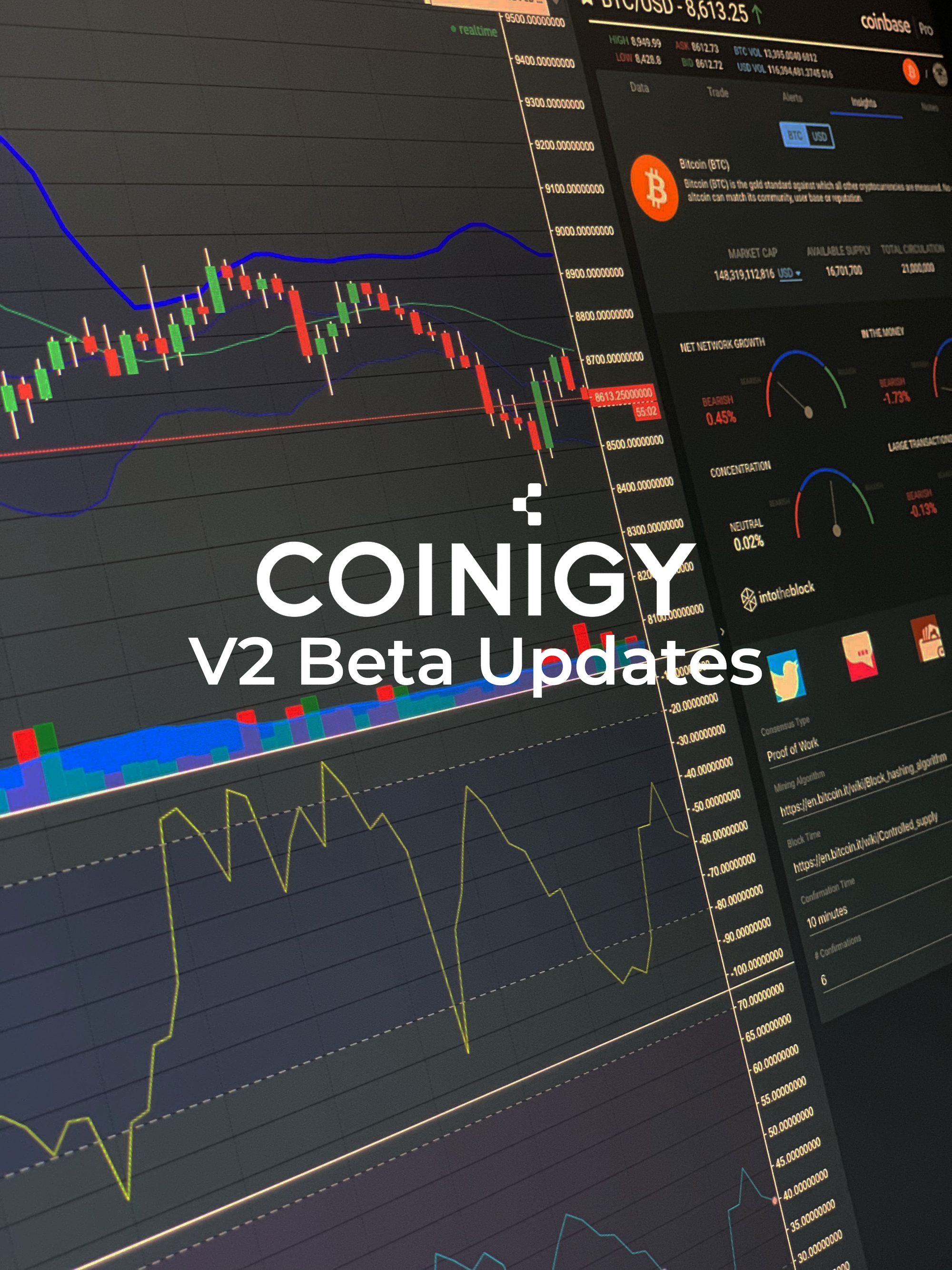 We are excited to deploy a long awaited release of several new and improved features on Coinigy V2 Beta platform both front end and back end. We have listened to our users feedback and have made significant improvements in this release! Starting with integration of IntoTheBlock advanced analytics.
Frontend Updates:
New "Classic" Dual Order Form - Click and drag both buy and sell markers without switching between modes.  Open Orders, Order History and Balances moved from the collapsible section below the chart to the Trade Tab on the right sidebar like V1.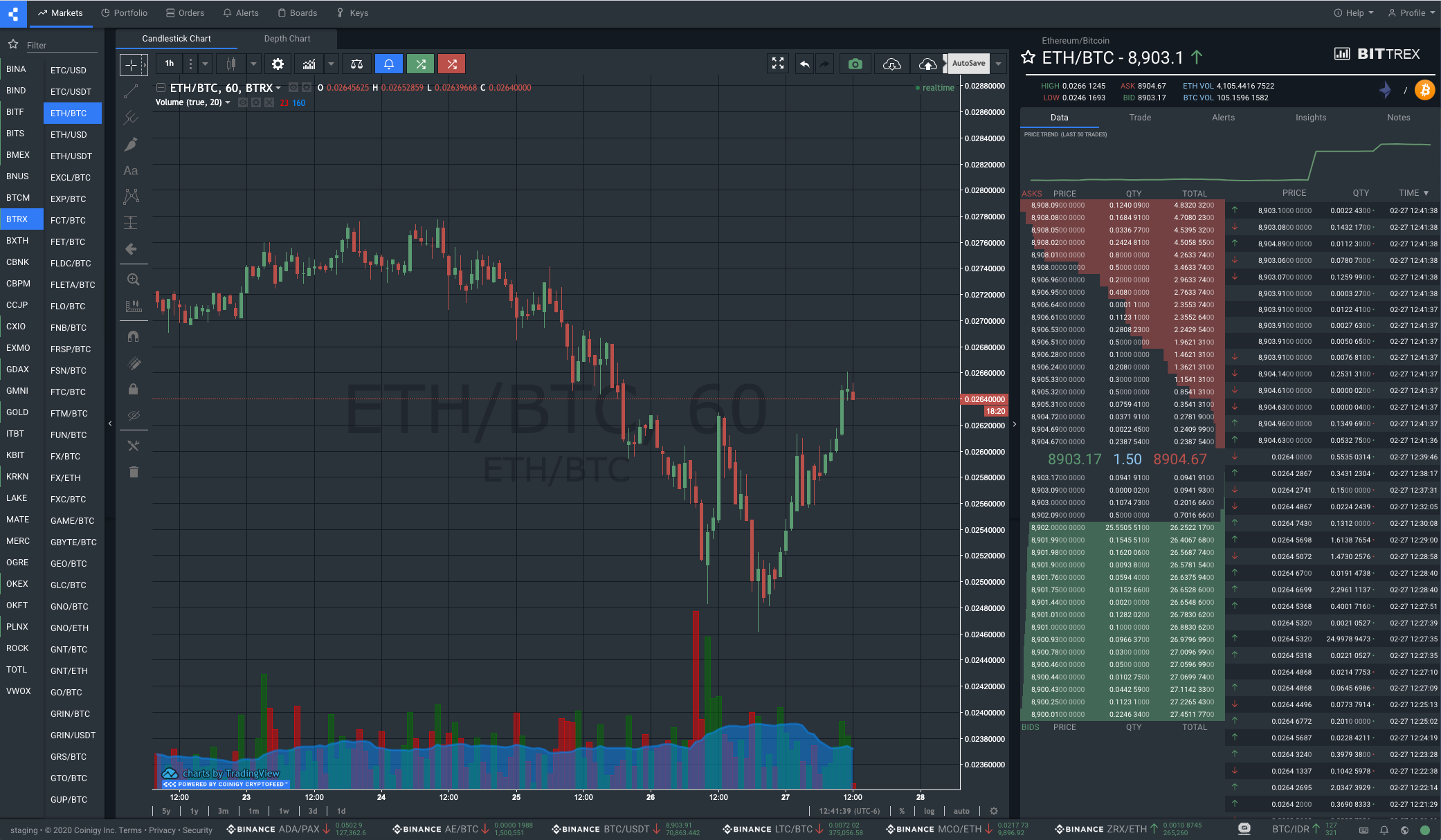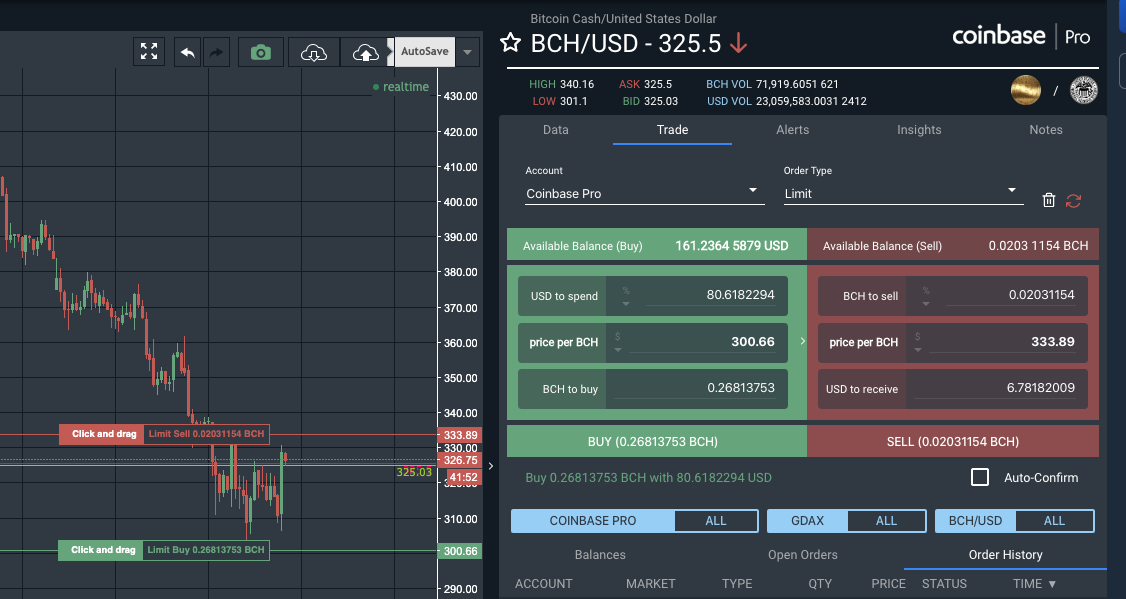 Order Forms and Charts now respect the proper decimal precision for both price and quantity across every market.
New - "Classic" Coinigy look and feel. The Beta now feels more like, well.. Coinigy! Extensive layout updates contribute to the experience you know and love.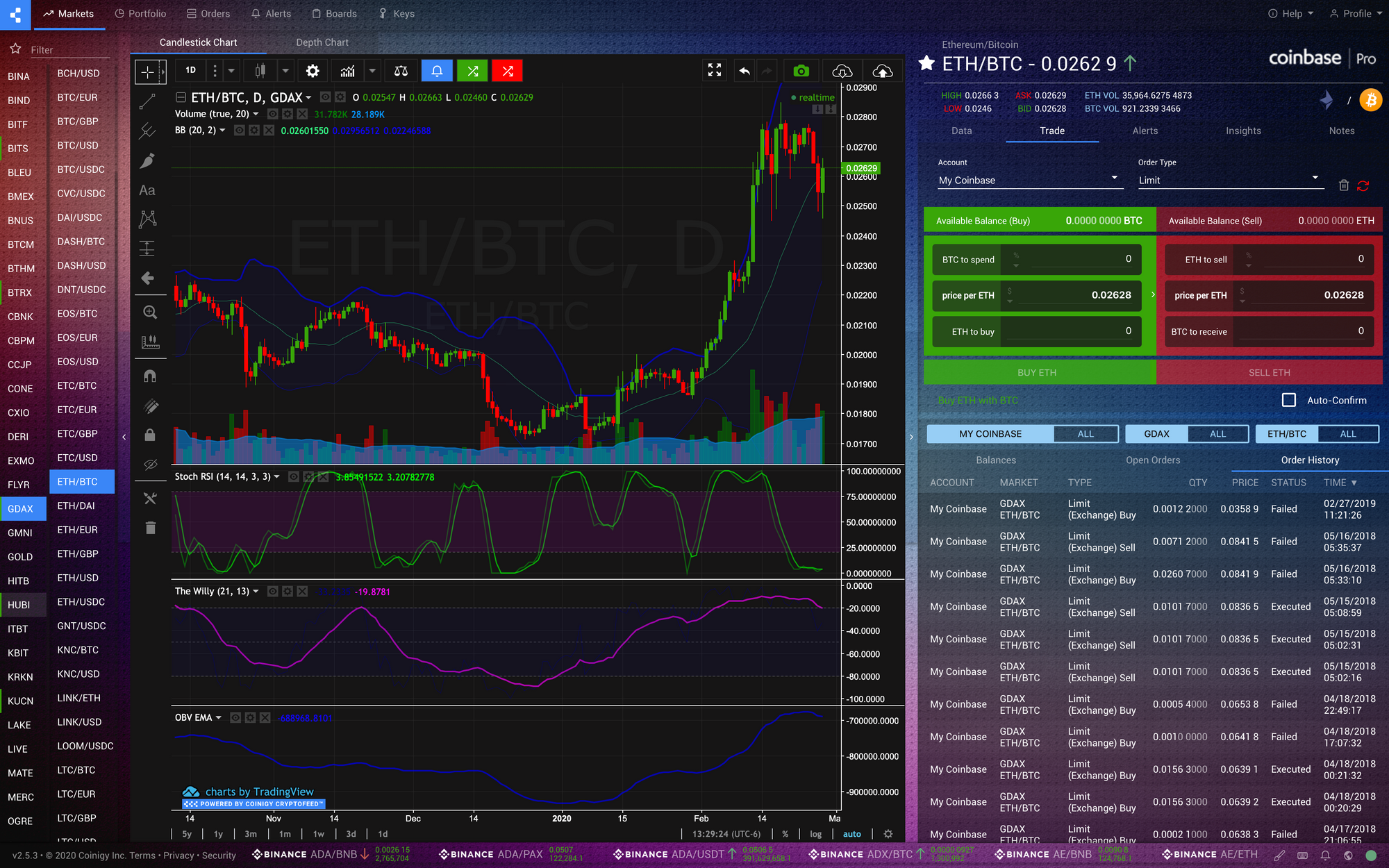 Theme editor has been refactored and "Classic" theme has been added.
Custom themes now include transparency and wallpaper options.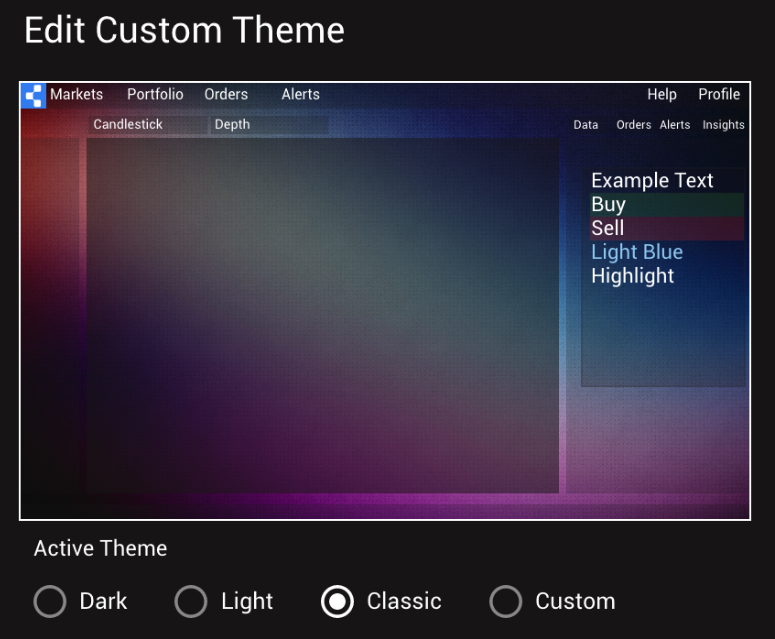 Performance optimizations and memory management - You can now do everything faster and tabs should no longer crash. Views have been optimized across the board. Latency has been improved on all API calls.
Market Depth Chart Improvements - Not only is the Large Depth Chart more performant but it now behaves in a more consistent, familiar manner.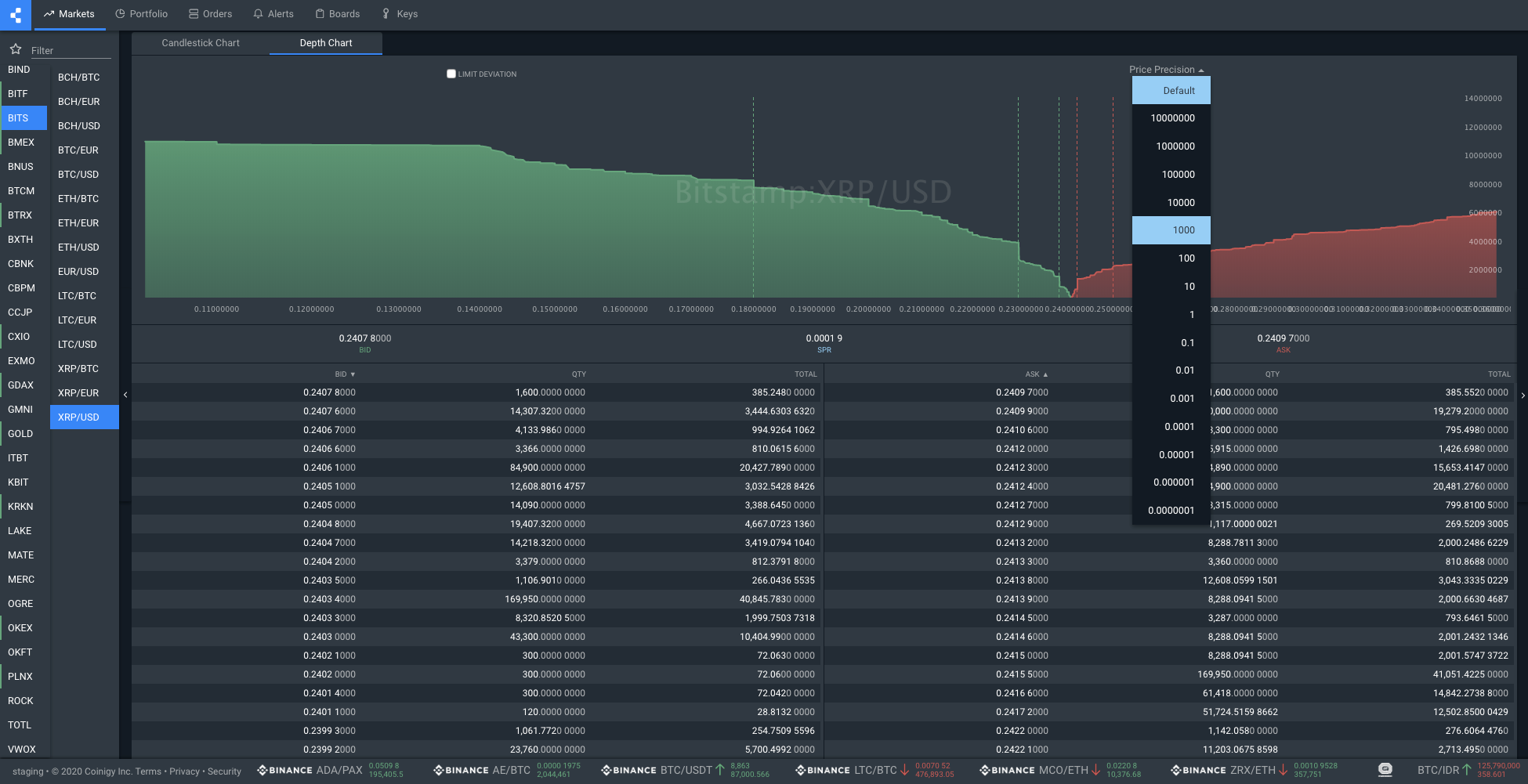 On-chart order marker behavior has been optimized for all order types.
Post-order behavior has been enhanced to provide a smoother experience while trading.
Mobile layout optimizations to improve the Coinigy look and feel using a mobile web browser.  Consider using our app!
Responsive layout improvements have been optimized for Mobile devices.
On-Chart Alerts and Alert Form has been improved. Alert sounds are now previewable.

Coinigy Boards now match the chosen theme throughout.
'API Accounts/Wallets' view has been renamed 'Keys' and added to the main navigation for easy access at any time.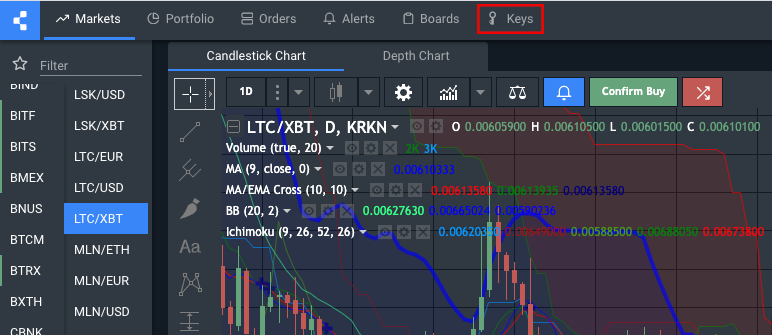 Backend Updates:
We have completely re-done backend code for the price alert system. Note: this new system does not work with the old system. Placing alerts on V1 will continue to use the old system and the new system will not pick them up. Similarly, placing alerts on V2 will use the new system and the new system will not work with V1 alerts.
When on V2, you will only see V2 alerts and when on V1, you will only see V1 alerts.
The new system is completely re-written with a new architecture that will allow it to be more robust, scalable, performant, and reliable with lots of room for new additions such as volume alerts, indicator alerts, etc. to be added down the road.
With the new system, we also adjusted our V2 endpoints to only use the new system. Therefore, if you wish to place V1 alerts, you will need to use V1 endpoints.
---
While this is a significant milestone for us, we still have many more updates and features in the pipeline.
Take your trading to the next level - Activate your Coinigy account in seconds.
Onward and upward 🚀
- The Coinigy Team