Merkle Data & Coinigy Partner to Bring Best-in-Class Blockchain Data to the Retail Market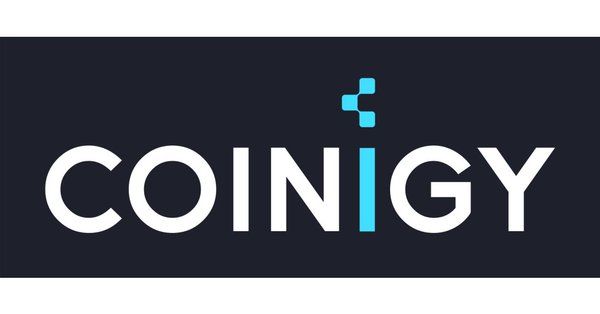 This announcement was originally posted in full here.
'Coinigy™, a cloud-based cryptocurrency trading platform with tens of thousands of active users, and Merkle Data, a leading provider of analytics and risk solutions to crypto institutions, today announced a partnership to provide Merkle's blockchain data to Coinigy's considerable user base via the Coinigy platform. With Merkle's powerful indices tracking the activity of the crypto markets, Coinigy users are now empowered to see exchange fund flow and trade on the movement all from one trading interface.
Merkle Data has three indices:
MDX tracks deposits onto crypto spot exchanges each day so traders can see when funds come online and trade ahead of a big "whale" offloading their ICO funds or payday. Top exchanges such as Binance, Okex and Gemini are included in the index which covers more than 50% of the global liquidity.
MVL tracks on-chain volume and velocity so traders can apply NVT ratio or NVM ratios to underlying payment and medium of exchange tokens.
Network Metrics tracks on-chain stats such as difficulty, block size and transactions / block, as well as mining stats and more, all available for overlay onto price charts.
The MDX and MVL indices will be available in Q4 of 2018 to Coinigy's Premium CryptoFeed ($100 / API) users only. Network metrics will be available directly on the Coinigy platform.
"Coinigy's best-in-class, value-add tools have made it the leading retail trading platform for the crypto ecosystem," said Louis Baudoin, CEO of Merkle Data. "By combining our on-chain data with Coinigy's market data, we will provide an unparalleled holistic view of how tokens are moving and exchanged in the market."
"We're thrilled to provide Coinigy customers with access to Merkle's enterprise-grade data," said Derek Urben (@dburben), CFO and Director of Business Development at Coinigy. "Merkle's team of blockchain data engineers and quants is top-notch, and their data will open up valuable trading opportunities for our users."
About Coinigy
Coinigy is a cloud-based cryptocurrency trading platform that offers access to more than 40 exchanges. Coinigy's connectivity across the cryptocurrency universe enables the firm to provide real-time access to pricing data, full-featured spot trading, and portfolio management/aggregation tools. For the full list of Coinigy's supported exchanges, visit www.coinigy.com/bitcoin-exchanges. For more information, visit our website coinigy.com and follow us on Facebook, LinkedIn, and Twitter (@coinigy).
About Merkle Data
Merkle Data provides financial institutions with analytics and risk solutions. We help our customers with exposure to cryptocurrencies improve the performance of their strategies and reduce their portfolio risk. Our research team develops proprietary factors using crypto-specific data sources as well as market data covering the largest global liquidity pools. Merkle Data also believes it is necessary to distribute targeted on-chain indices to the retail market to assure individual traders protection. For more information, you can visit our website www.merkledata.io or follow us on Linkedin or Twitter (@merkledata)."
If you have any questions or concerns about what this means as a user, feel free to let us know!