New Feature: Show Current Bid and Ask on Charts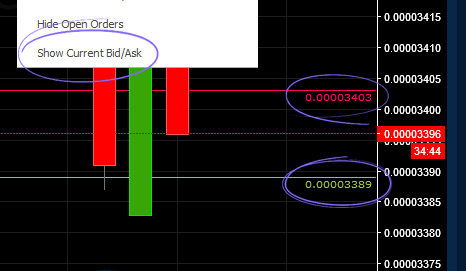 Following requests from users, Coinigy now allows you to display the current lowest ask and highest bid on charts next to the price. In order to enable this new feature, after refreshing their page, users will want to right-click on their charts and find 'Show Current Bid/Ask' at the bottom of this menu. After clicking this button to enable it, the bid and ask will be shown in line with the current price on your charts.
To disable this again, follow the same procedure and click 'Hide Current Bid/Ask'.
Let us know what you think!