OKEx API Upgrade from V3 to V5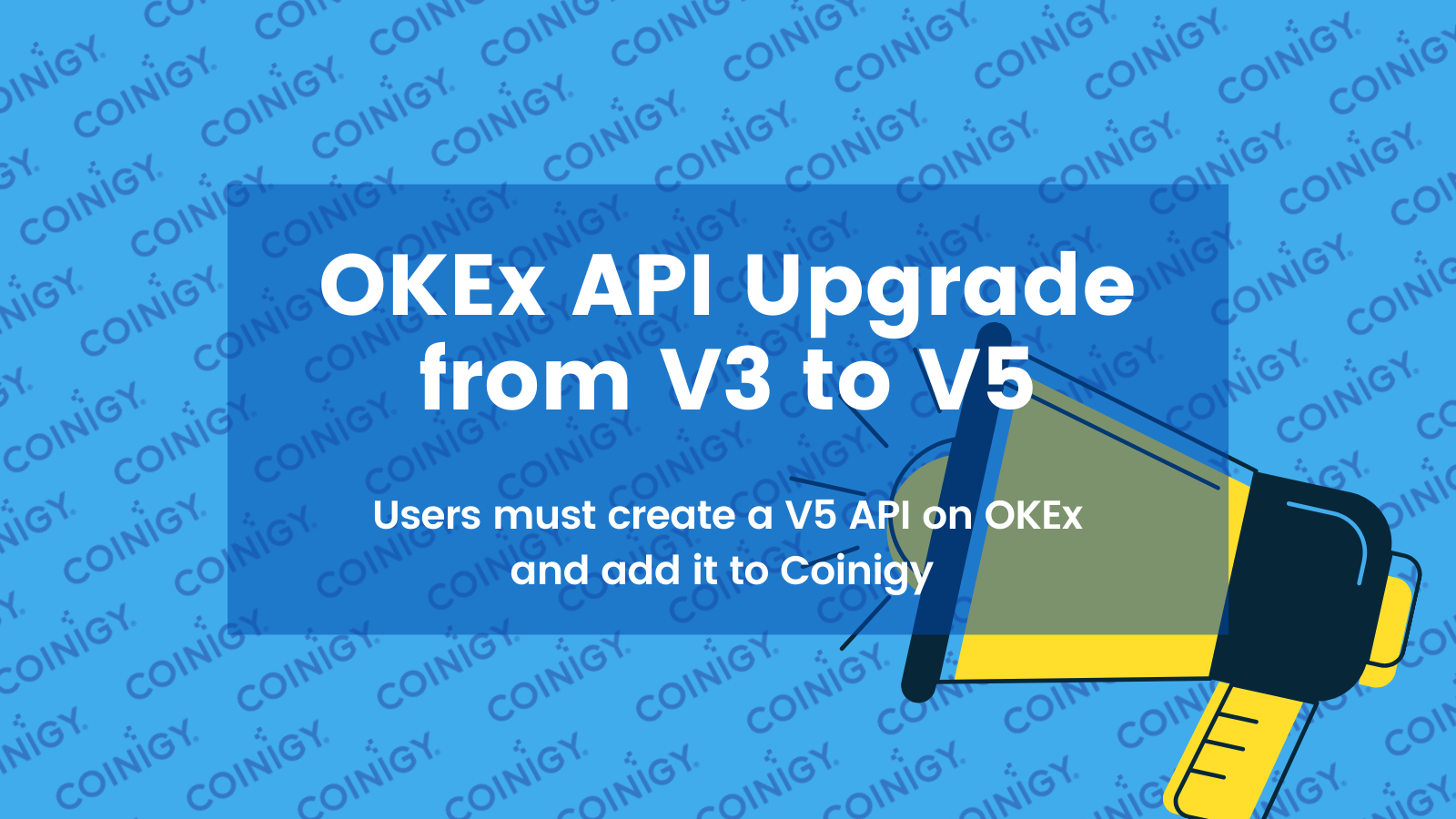 Attention all users with OKEx API keys: OKEx has turned off their V3 API which caused OKEx balance orders to fail on Coinigy for OKEx accounts.
We have upgraded the V3 API to their V5 API, so any users who would like to use OKEx will need to generate a new API key on OKEx's website and add it to Coinigy. OKEx's new endpoints will only pick up orders from up to 3 months ago. Therefore, if you want to keep your old balance and trade history, make sure you do not remove your existing keys.
If you have any issues while adding your new OKEx API key, please be sure to email support@coinigy.com and we will assist!