Update: Clicking an Alert Now Takes You to the Market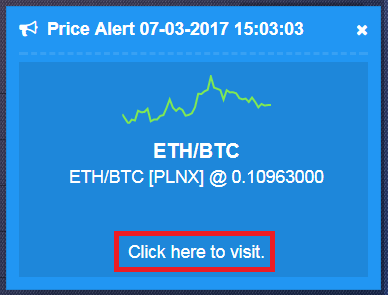 Following a major update a couple days ago, here at Coinigy we implemented a highly requested feature related to price alerts. When you are logged into your account and an alert fires, clicking this alert will take you to the market that the alert is for.
This should save you time after seeing the alert as you no longer need to scroll through the exchange and market lists in order to find the relevant chart and pairing from the alert. Please do not hesitate to let us know if you run into any problems with this and what other updates you would like to see!