Welcome to Bitcoin Month + ETH Withdrawals Coming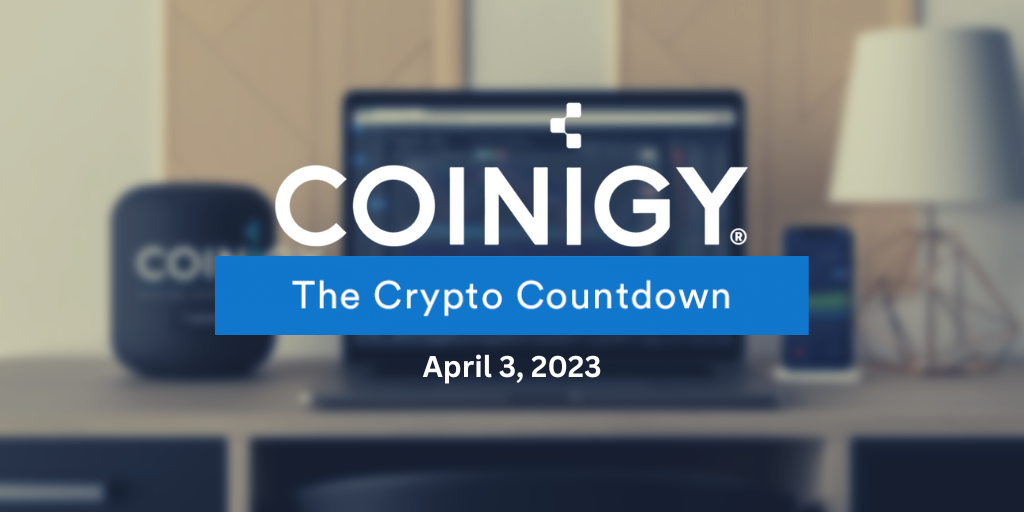 Hello there!
Welcome to April, historically Bitcoin's favorite month.
Thankfully, the past week was filled with positive news for crypto enthusiasts. From Bitcoin reaching a 4-month high since the bear market to news on staked ETH withdrawals and FTX launching a fiat withdrawal website for EU customers—a pretty busy week, if you ask us.
Some good news for Bitcoin fans: our #1 crypto might aim for higher price levels this coming week, thanks to oil production cuts. Are you prepared for it?
All you need to know is below. Track the BTC price on Coinigy to know when it starts making moves.
Here are highlights from last week:
BTC price double top forming? 5 things to know in Bitcoin this week
Thanks to oil production cuts and major historical resistance, among other factors, Bitcoin bulls have their work cut out to break higher. Still caught at major historical resistance, BTC/USD delivered an unappetizing weekly close on news of oil production cuts. A subsequent rebound may show bulls' mettle, but the question for analysts is what happens next. Will oil prices dictate market moves, or can Bitcoin break through $30,000? Here's all you need to know.

Bittrex Shuts Down US Crypto Exchange Due to 'Regulatory Environment'
In a Friday statement, the exchange said that customer funds were safe and should be withdrawn by April 30, while trading will continue for clients until April 14. The statement added that it would continue operating its Bittrex Global platform—which caters to traders outside of the States. Bittrex co-founder and CEO Richie Lai said on Twitter that it was not "economically viable" to continue to run the exchange in the "current U.S. regulatory and economic environment." Read more here.
Binance, CEO Zhao sued by the Commodity Futures Trading Commission over 'willful evasion'
Last Monday, the U.S. Commodity Futures Trading Commission (CFTC) sued Binance and its founder Changpeng Zhao. It said the company knew it was breaking the law when it sold unregistered crypto derivatives products in the U.S. Here's more on the story.
FTX Launches New Fiat Withdrawal Website for EU Customers
FTX's European subsidiary, FTX Europe, has launched a new website, ftxeurope.eu, for users to withdraw funds from the now-defunct cryptocurrency platform. Withdrawal requests must be submitted through the new website and will be "subject to customary know-your-customer and anti-money-laundering checks." Read the complete story.
'Withdrawals are coming!' — Ethereum devs confirm epoch for Shapella fork
Ethereum validators will soon be able to withdraw their Ether (ETH) from the Beacon Chain, with the Shapella hard fork set to be activated on the Ethereum mainnet on April 12. Shapella will take effect at epoch 194,048, which is scheduled for 10:27 pm UTC on April 12, Ethereum core developers confirmed. Read more.
Other highlights worth mentioning
Crypto donations to surpass $10B in a decade - CryptoPotato
Crypto custody firm BitGo releases security features aimed at Bitcoin Ordinals - Business Insider
Paxful to return lost Celsius funds to Earn users - Cointelegraph