Coinbase Balance Tracking Now Available on Coinigy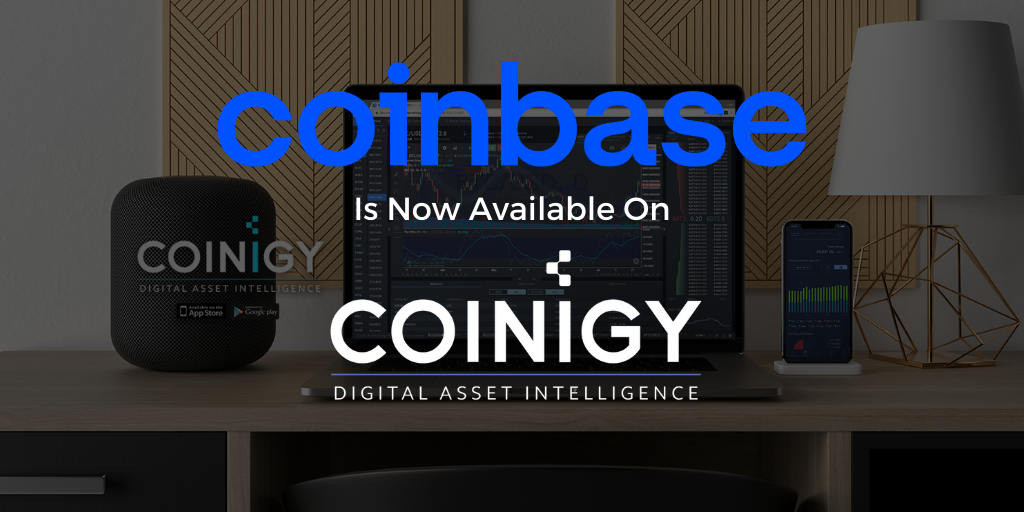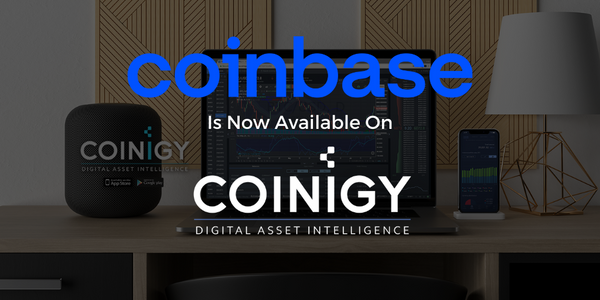 The Coinigy team is happy to announce that Coinbase (Exchange Code: CBSE) is now supported for balance monitoring functionality on our V2 Platform. To add an API key to Coinigy for balance tracking, users will want to do the following:
Log into your Coinbase account and navigate to the upper right right corner. Click 'Settings' in the drop down menu.
Next, Click 'API' then click the '+ New API Key' button.
Select the wallets that you would like to track, then select 'wallet:account:read' under permissions. Then click the blue 'Create' button.
With a Coinbase API key and secret on hand, visit your Keys tab at the top of your Coinigy V2 account.
Click '+ Add API Key' button and select 'CBSE' in the list of exchanges.
Enter an account nickname for the key — this is just how the key will appear in Coinigy and can be whatever you would like.
Paste the API key and Secret Key from Coinbase into their respective boxes.
Click 'NEXT' to add the account to Coinigy. From there, you are all set to track your exchange balances!
As always, please let us know if you have any questions, issues, or feedback with regards to attaching a Coinbase account. We're always looking to integrate the exchanges our users want most, so do not hesitate to let us know what others you would like to see added or further integrated.

Note: this and all future integrations will be only be available on Coinigy V2.
Take your trading to the next level - Activate your Coinigy account in seconds.