Coinigy UI v2.4.0-beta Release Notes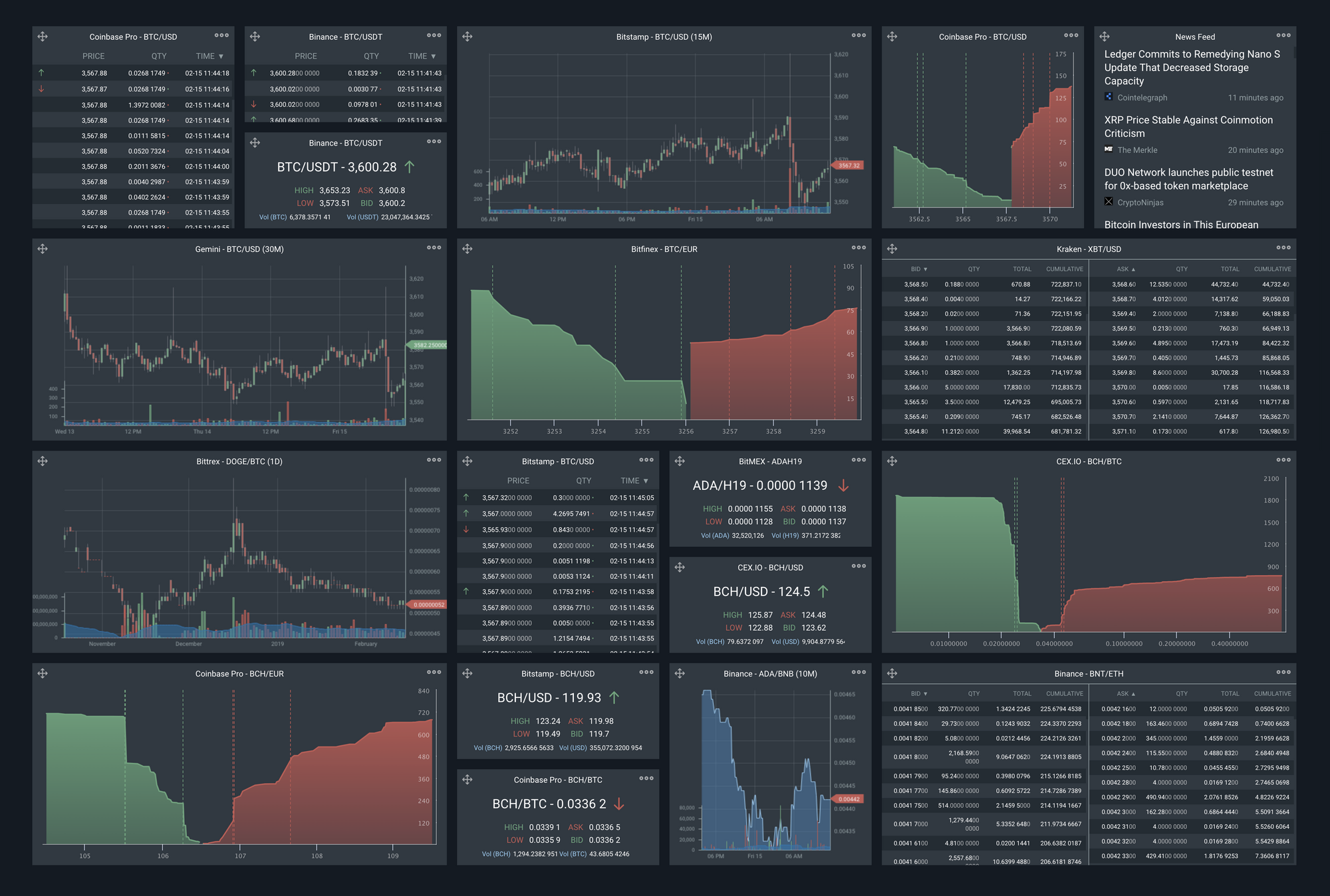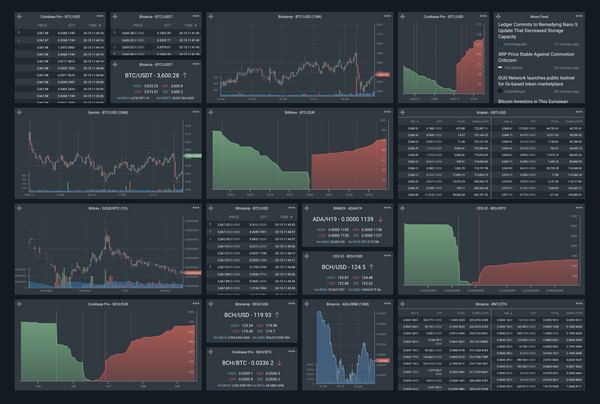 With this update, we're excited to release Boards, a new, fully customizable way to track your favorite cryptocurrency markets. Boards contain multiple Panels which can be moved around to customize the layout of your experience. All Panels are updated live with realtime data, allowing you to easily track price movements across multiple markets and exchanges. Boards are also able to be shared with other Coinigy users, allowing you to send custom your layouts to others. With this initial launch, we're providing 6 different Panel types to choose from.

The Market Chart Panel allows you to quickly view a chart from a given market, with the ability to customize the size of the chart, the chart type (line, candlestick, and area are supported), and the chart resolution (1 Minute, 5 Minute, etc).
The Market Data Panel gives you the ability to watch a simple price ticker for a market, showing the current price, high, low, ask, bid, and volume.
The Market Depth Panel will add a depth chart for the selected market, allowing you to quickly analyze the current market orderbook.
The Market Orderbook Panel allows you to view a market's orderbook in a simple tabular form, splitting the orders into columns for asks and bids.
The Market Trades Panel allows you to view a realtime list of recent trades from a market, updating live as new trades are added.
The News Feed Panel presents a realtime-updating list of news articles from our news aggregator, optionally filtered by a search term.

We're also starting the process of converting many order functions to use the new and improved V2 API. You'll start to notice that different actions will be faster and less error-prone than before. We are excited to share more about the optimizations in the V2 API as we get closer to releasing it fully.
With the v2.4.0 update, we are also excited to open the v2 beta to all Coinigy users. As we move closer to being out of Beta, please continue to report any bugs or discrepancies discovered through our support portal. Thanks!