Coinigy x BitMEX Giveaway!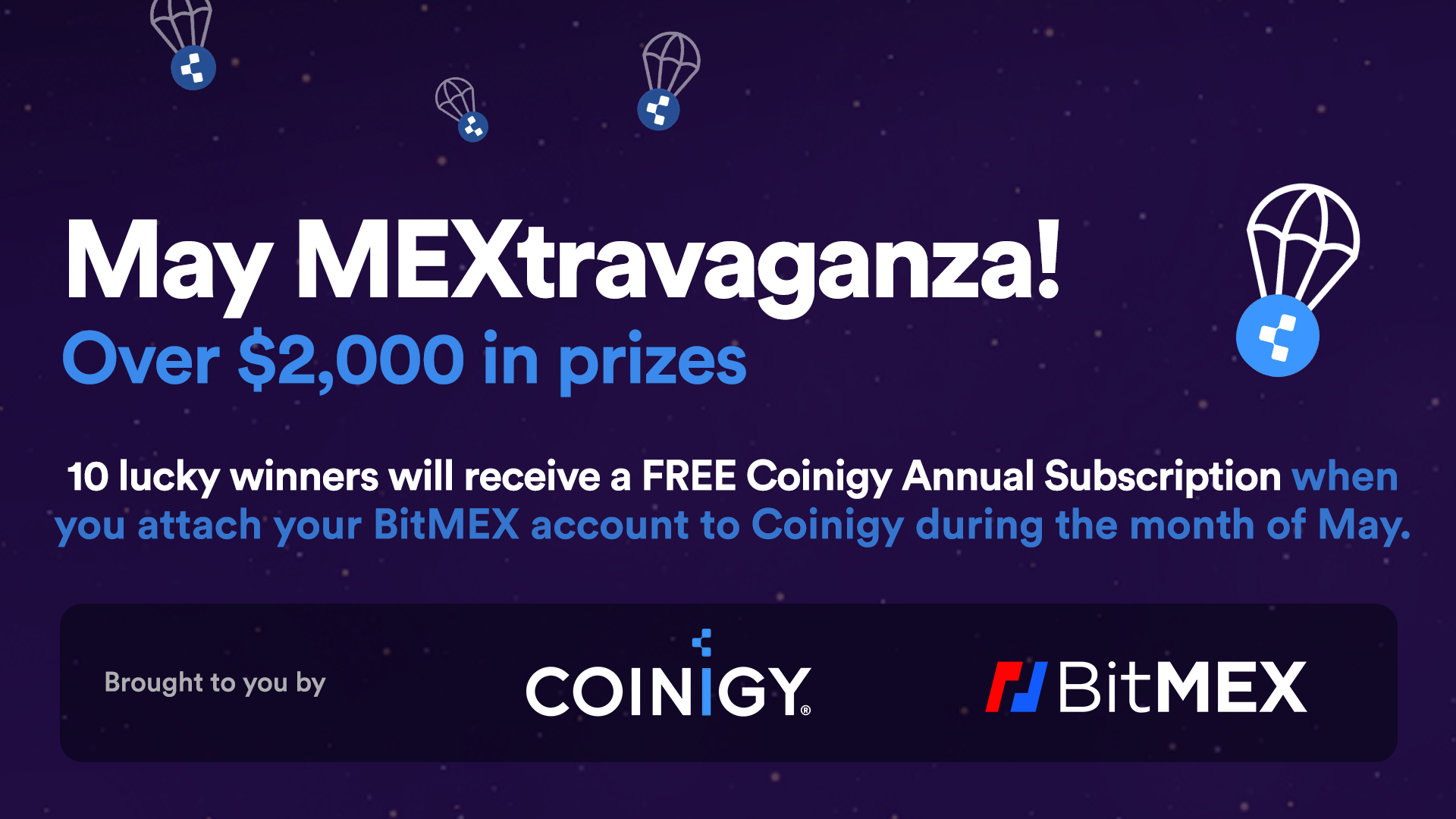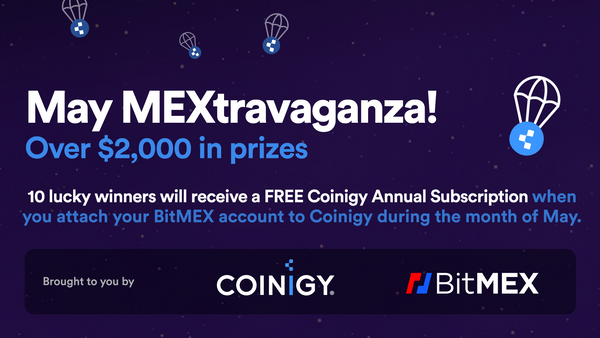 In celebration of officially joining BitMEX's Partner Program last month, we have teamed up to give our users an opportunity to win a free annual Coinigy subscription! Simply connect your BitMEX API key to your Coinigy account by June 1st in order to be entered in this giveaway.

10 lucky winners will be chosen at random on June 1st at 12:00 PM CST.

To add an API key to Coinigy for balance tracking, users will want to do the following: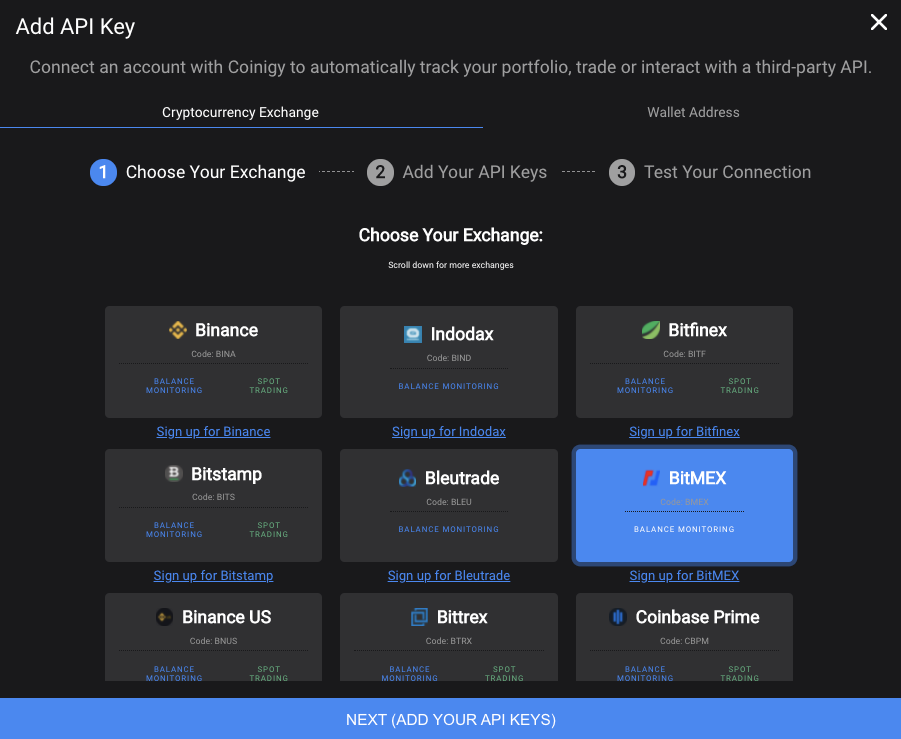 Visit your Keys tab at the top of your Coinigy V2 account.
Click '+ Add API Key' button and select 'BitMEX' in the list of exchanges.
Enter an account nickname for the key — this is just how the key will appear in Coinigy and can be whatever you would like.
Paste the API Key and Secret Key from BitMEX into their respective boxes.
Click 'NEXT' to add the account to Coinigy. From there, you are all set to track your exchange balances!
To sign up for a Coinigy account, visit: https://www.coinigy.com
To sign up and verify as a new user on BitMEX, visit: https://www.bitmex.com/register.